Memory Tours is specialized in arranging cycling holidays, both in Denmark and in many other countries such as  France, Italy, Austria, Hungaria, the Czech Republic and as far away as Mongolia.
We plan, coordinate and arrange all the tours in Denmark, and we are ready to assist you in case of any troubles along the way. The trips are self-guided, but we send you off with the necessary material and are happy to help you if further questions should arise. Our tours abroad, however, is created in cooperation with local partners who are more familiar with the specific area and the, what to be aware of, and where to find the most beautiful and interesting attractions.
Our office is located in Frederiksberg, a part of Copenhagen, in Denmark. The company was established in 2011 based on the passion to arrange exciting tours by bike in a country perfectly suited for cycling. We were pioneers in the field as we introduced the luggage transportation to Danish cycling tours, and today we are the leading provider of cycling tours in Denmark.
comprar cialis en las palmas de gran canaria
Today we have a wide variety of tours in the eastern parts of Denmark – Zealand, Funen and Bornholm – but we are already working hard to arrange tours in Jutland as well, and we hope to be able to include the western part of Denmark in our selection of tours very soon.
When you book a tour with Memory Tours we will help you to find the most interesting areas in the country. We will provide you with maps and guides, we book the hotels for you, and we transport your luggage, so it is easy for you to relax on your tour. When you arrive at the next hotel, your luggage is already there (5 pm at the latest). viagra safe recreational use
Please do not hesitate to contact us for further information: Contact information   cialis tablets in lahore pakistan
Send us an e-mail: info@memorytours.dk kevin und pesche viagra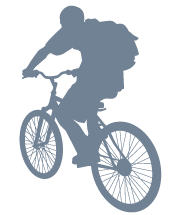 does cialis maintain erection after ejaculation