Visit the fairytale Island Funen and go Island hopping.
Funen is an especially lovely part of Danmark – a wonderful green island in a beautiful archipelago between Zealand  with the capital Copenhagen and the breathtakingly West coast of Jutland. With soft rolling hills, friendly people and many charming old towns, Funen is so much more than just the island in the middle. Odense, the biggest city on the island, was home of the famous Danish author, Hans Christian Andersen, and this fairytale city offers a wide variety of cultural possibilities. taking viagra if u dont need it
Consider combining a tour on Funen  with a stay in Copenhagen, or choose a route that includes daytrips to the lovely small islands in South Funen archipelago. The biggests islands are Langeland and Ærø, but you can easily visit also the small islands, each one having its own athmoshere and characteristics.
We offer several different tours on Funen. It is your choice. levitra welche dosierung
Copenhagen and Funen in the Tracks of Hans Christian Andersen Fairytales
This tour is designed to give you the best of Copenhagen, Zealand and Funen combined.
Many highlights characterize this tour that follows in the trails of the famous Danish poet and fairytales author Hans Christian Andersen. Two nights and guided sightseeing by bike in Wonderful Copenhagen, Roskilde, the old city of wisdom Sorø and crossing the bridge across the Great Belt.
Arrival in Funen and the medieval royal capital of Nyborg with the oldest royal castle in Scandinavia. Odense, Svendborg and gorgeous South Funen archipelago and the beautiful coastal bike route to the romantic city Faaborg. Through the "Alps of Funen" to Odense for more experiences in the city of Hans Christian Andersen.
DKKF1 or DKKF2 Copenhagen and Andersen – 8 days or 10 days
Download pdf-file and read more. 
viagra sildenafil citrate generic
taking more than 100 mg viagra
Classic Funen Round Trip and the Southern Part of the Island
True fairytale landscapes, a relaxed lifestyle and romantic maritime spirits are significant elements in a Funen cycling tour. Starting point is royal Nyborg on the East coast, charming Kerteminde and Odense, go West to the old maritime town Middelfart via the biggest bison farm in Europe. Assens and Faaborg are both old merchants' towns by the sea, full of charm, half-timbered houses and cobbled pedestrian streets. Further to Svendborg and the romantic, beautiful South Funen archipelago and back to Nyborg.
DKF1 Classic Funen round trip with South Funen – 8 days
Download pdf-file and read more.
comprar cialis en las palmas de gran canaria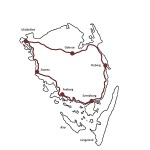 Charming Funen Cycling Tour with Island Hopping
From Nyborg a nice ride South to Svendborg for 2 nights and possibility to explore the islands. The beautiful route Svendborg-Faaborg with 2 nights in Faaborg. Further to Odense and back to Nyborg. You will have plenty of possibilities for visiting some of the South Funen islands such as Ærø, Tåsinge and Langeland or the smaller ones Drejø, Skarø, Avernakø, Lyø, Strynø, etc. Each island has its' own charisma and style and the entire archipelago is a beautiful experience. You sail between the islands and Funen from Svendborg and Faaborg. 
DKF2A Funen Islandhop – 8 days
Download pdf-file and read more.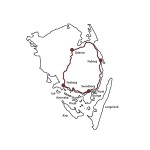 pfizer viagra price canada
does cialis maintain erection after ejaculation
South Funen Island Hopping – 5 days 
5 islands, 3 bridges, 1 ferry ride and plenty of romance and charm are elements in this tour in South Funen, Start in Svendborg with 2 nights, continu to Faaborg and return to Svendborg.
DKF 3 Funen Island Hopping – 5 days 
Download pdf-file and read more.
Luxury East Funen Tour – 5 days 
Enjoy a gourmet bike ride in East Funen with accommodation in the best hotels in Nyborg, Odense and Kerteminde. On this tour you enjoy delicious food, stay in luxury 4 stars accommodation and idyllic, flat landscapes. Explore these historical interesting old Danish towns.
DKF4 – Luxurary East Funen Tour – 5 days 
Download pdf-file and read more
South Funen Family-Tour
Great family fun in South Funen area with wonderful bike rides, island hopping to Ærø and other islands, fun adventures on old wooden ships and in old castles, museums, gardens  and a labyrinth. Charming Svendborg is your base for this tour.
DKF5A Relaxed Funen Family Tour – 5 days
Download pdf-file and read more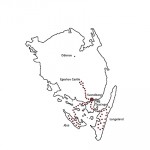 alimentos equivalentes a la viagra
Island Hopping in South Funen Archipelago
This tour allows you to explore and enjoy the lovely archipelago of South Funen. The tour starts and ends in Svendborg and includes nights at lovely Aero and nice Faaborg.
DKF7 Charming Island hopping in "Denmarks South Seas" – 5 days
Download pdf-file and read more:
precio tadalafil mexico df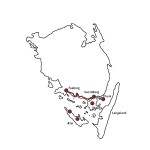 Royalty and Maritime Spirit in East & South Funen
This tour lets you experience the best of East and South Funen. You start in Nyborg and go South to Svendborg where the islands hopping starts. The tour includes overnight stay in Ærø and continues to Faaborg and Odense before returning to royal Nyborg.
DKF65 or DKF66 – Royalty and Maritime Spirits – 5 or 6 days
Download pdf-file and read more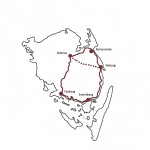 generika cialis aus deutschland
viagra prescription los angeles
viagra available indian medical stores
Check out the tourcode on this page
and book a tour.
cialis tablets in lahore pakistan